| | | |
| --- | --- | --- |
| | Jersey Girls Dairy & Farm Store | |
---
This Is Why We Do What We Do!
12/16/2014
This is a recent email received from a new customer.
"I recently moved to VT and searching online for a humane farm where I could buy milk from, I came across your website. I was so impressed and so happy to see how well you treat the animals. Never seen a better place! I will definitely visit in the spring… Thank you so much for being so respectful and careful with your animals. I wish more farmers were like you."
As always, we invite everyone to visit the farm to meet the animals and see the environment where your food is produced. We're very proud of our farm and grateful for the continued support of all our fabulous customers.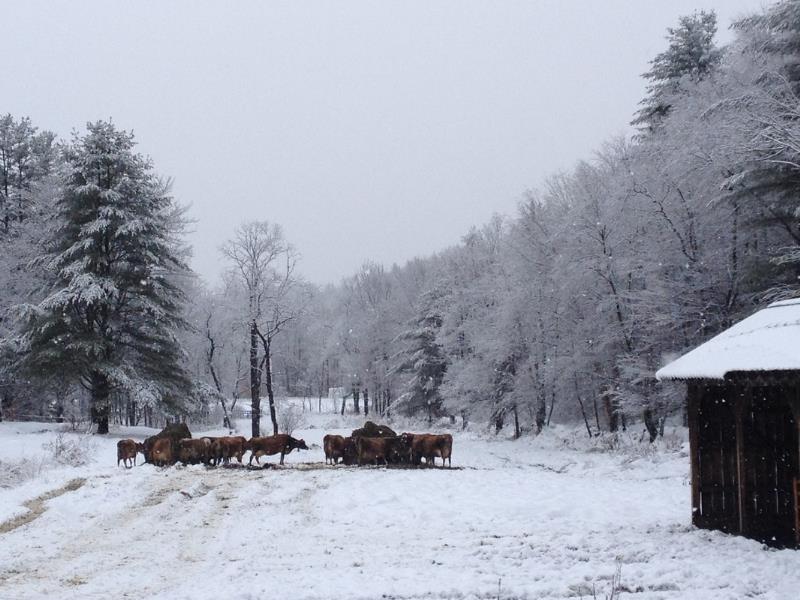 Photo Credit: Corey McNaughton
---
Our Family Portrait
11/10/2014
Our family got together for a picture!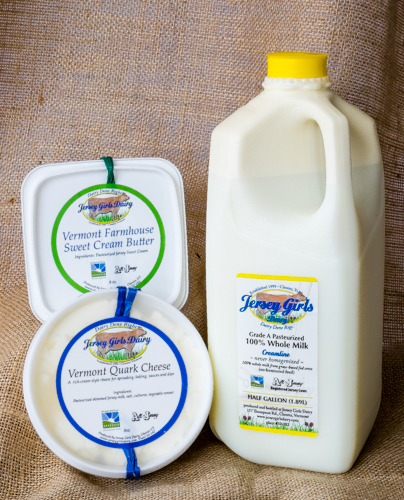 ---
Quark is Here - but What the Heck is It???
11/7/2014
Quark.... Yep it is here and it is terrific! We have officially launched our new Vermont Quark Soft Cheese. Made right on the farm in small batches in our own processing room and packed by hand! What the heck is Quark you ask? You have to taste it to believe it. Soft, spreadable and mild - made from skimmed pasteurized milk! A perfect (and healthy) schmear for your morning toast and makes a crazy good cheesecake without all the fat of cream cheese. Try a dollop on your pasta or in a lasagna! It is seriously good. We reopen the store on 11/13 - and we'll have samples for you to taste (and 8oz containers to buy) If you just cant wait - we'll get some into the fridge at the farm right away!!! Get some Quark on your table this Thanksgiving!!!!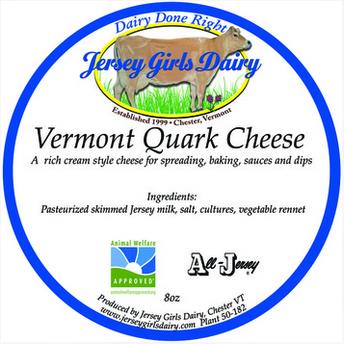 ---
Fun in the Kitchen
10/27/2014
Tasty treats at the store today for a photo shoot - YUMMM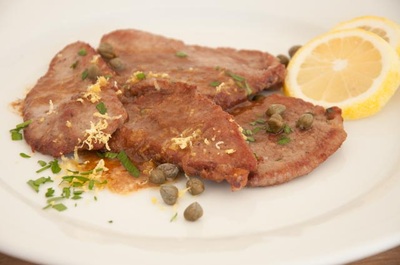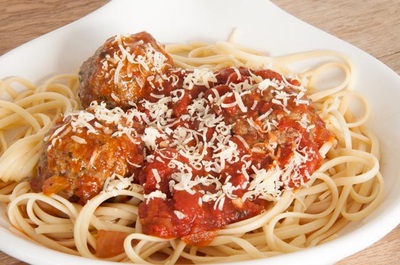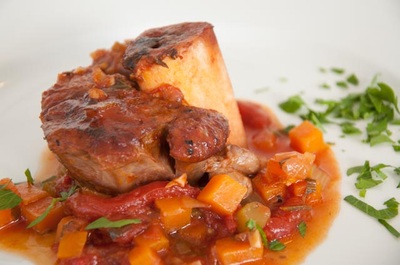 ---
Rural Vermont Golden Spoon
6/2/2014
I suppose it is true that we have been known to 'stir the pot' a bit. I was honored to receive Rural Vermont's Golden Spoon Award. It was a great and very well attended event. Thanks to Rural Vermont and all the good, important work you do. For more information on Rural Vermont head over to their website.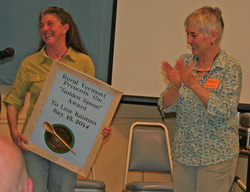 ---
All about A2 Milk... Drink Jersey!!
3/11/2014
Here's an interesting article about milk that I wanted to share with you. Jersey cows tend to be A2...thats the milk you want to be drinking!!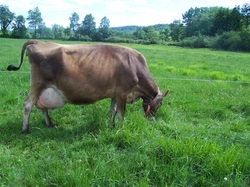 ---
Photo Shoot Day
2/13/2014
It was "lights, camera, action" yesterday at the farm. Photographer Jane Sandelman joined me for 'a day in the life'. We started shooting at 7:00am at minus 12 degrees. The girls were happy to model once the sun came streaming in the barn. We shot every thing from milking to bottling. A fun day. These photos are going to be used in an upcoming article in Okemo Magazine "Where Your Milk Comes From". It will be great to share what happens everyday on our farm with the folks that come to visit Okemo (and visit us too!).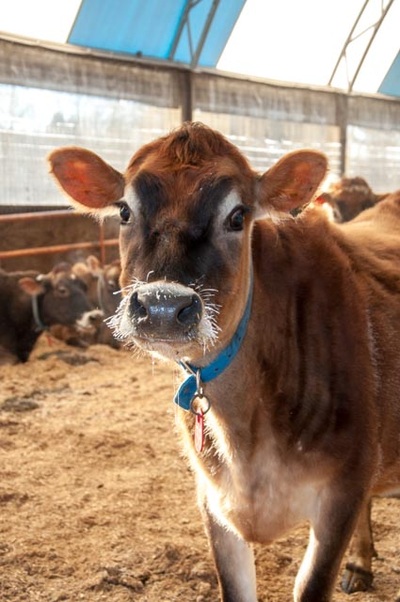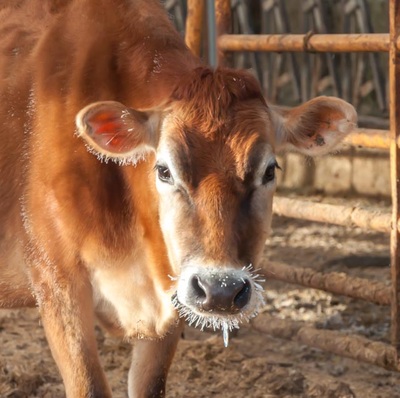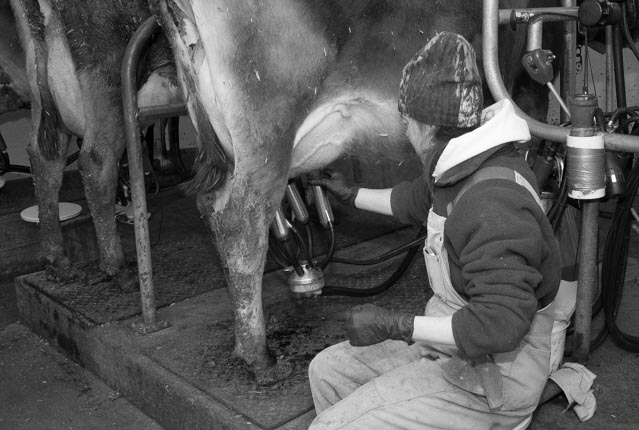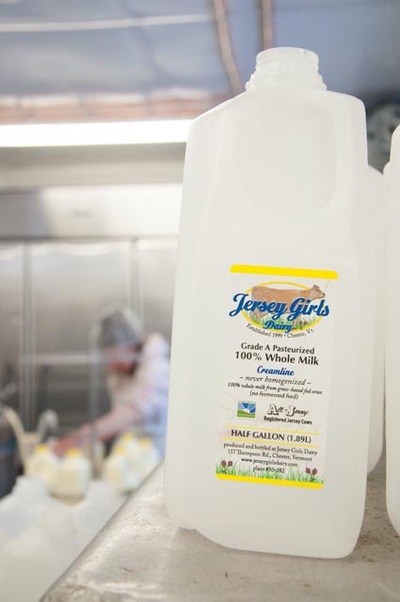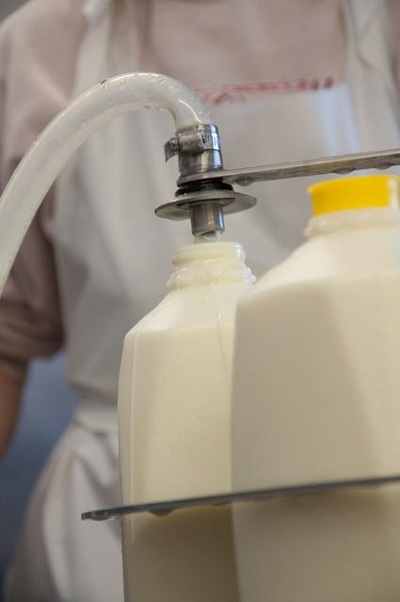 ---
Raw milk is back on the farm
2/7/2014
As most of you know, I don't agree with all the state's regulations regarding raw milk labeling and animal testing. While I (and all the small dairy farmer's of Vermont) continue to make our case with the state - we all need to find the balance to stay in business and keep our farms vital. We will once again be selling raw milk on the farm - yes, with the state's blessing! So come to the farm,get your raw milk and enjoy!! We'll keep fighting - but in the meantime we need to bring our neighbors the milk they need. Thanks for all your support. To learn a little more about what's happening - take a look at this article in Seven Days.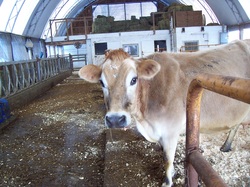 ---
Could the eggs get any better?
2/6/2014
Today we loaded the chicken feed hopper with our first load of certified NON GMO feed. Am so excited to be improving the quality of our chicken's feed EVEN MORE!! Healthier chickens, even more healthy eggs - all good news!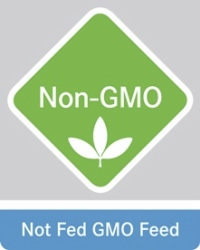 ---
Meet Our New Puppy
2/5/2014
Meet Loki - our new farm hand. This sweet boy joined us around Thanksgiving. He is a beautiful Icelandic Shepherd and is already hard at work learning the tricks of cow herding from Sugar, our matriarch.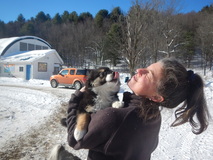 ---